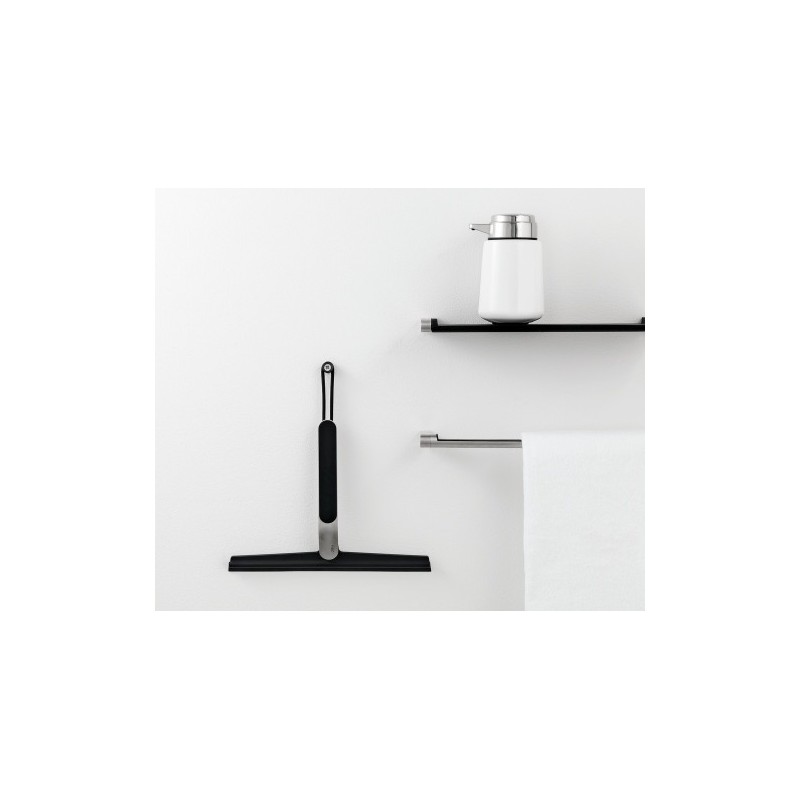  
shower wiper
The idea of elevating a functional everyday object to a durable quality product that does not need to be hidden away: perhaps just the opposite – that was the underlying basis for the design of the shower wiper from Vipp".
Free delivery for orders above 50 euro in Belgium
Secure order & payment
The shower wiper has a replaceable wiper blade in soft rubber, which easily removes water from smooth surfaces. The handle in rubber coated solid steel has a good weight, while the soft edges protect surfaces. The rubber strap makes it easy to hang up the shower wiper after use on the supplied hook.
Material: Stainless steel and rubber 
Size: 15 x 26,5 cm
4 other products in the same category: