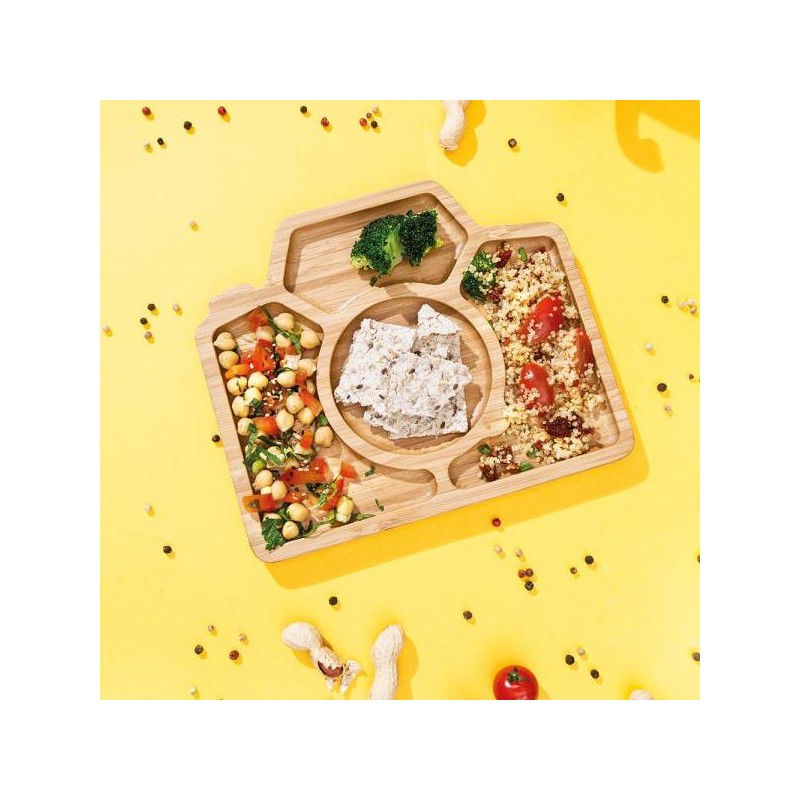  
Snap&smile plate
This beautiful childeren's bamboo plate by Donkey products is a great maternity gift. The set is made of bamboo. This makes it a responsible gift. So you see that sustainable products can also be hip. it is 100% biodegradable.
Free delivery for orders above 50 euro in Belgium
Secure order & payment
The plate has 4 boxes. So you can serve the different foods separately.
Dimensions: 19 x 22 cm
Material: Bamboo
Design: Donkey products
4 other products in the same category: