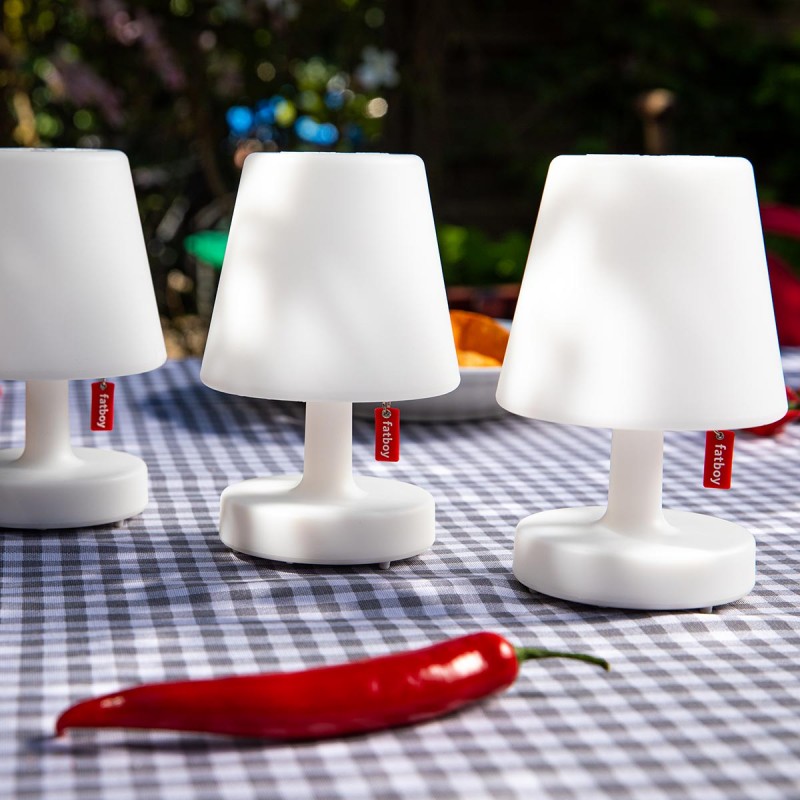  
Edison The Mini
The designation 'small but fine' certainly applies to Edison the Mini, a set of three small table lights for indoors and outdoors.
The portable lights provide atmospheric lighting with their warm white LED light.
Set the desired brightness with the dimming function and set the mood. Truly a power trio.
Free delivery for orders above 50 euro in Belgium
Secure order & payment
Materials: Polypropylene (lampshade), ABS (bottom), acrylic (light diffuser).
Warm LED (3000 K).
Great mood enhancer.
Usage: indoor and outdoor (IP44).
Magnetic connection for easy charging. With the cable you can charge the lamp separately or all three at the same time.
Charging time: 3.3 hours (to charge all 3 lamps at the same time).
3 light modes: 100% - 65% - 35% light intensity.
Duration: 12 hours at 100% intensity.
Max. 0.5 Watt per lamp.
Adapter not included.
Ø 9,7 x 15 cm.
4 other products in the same category: