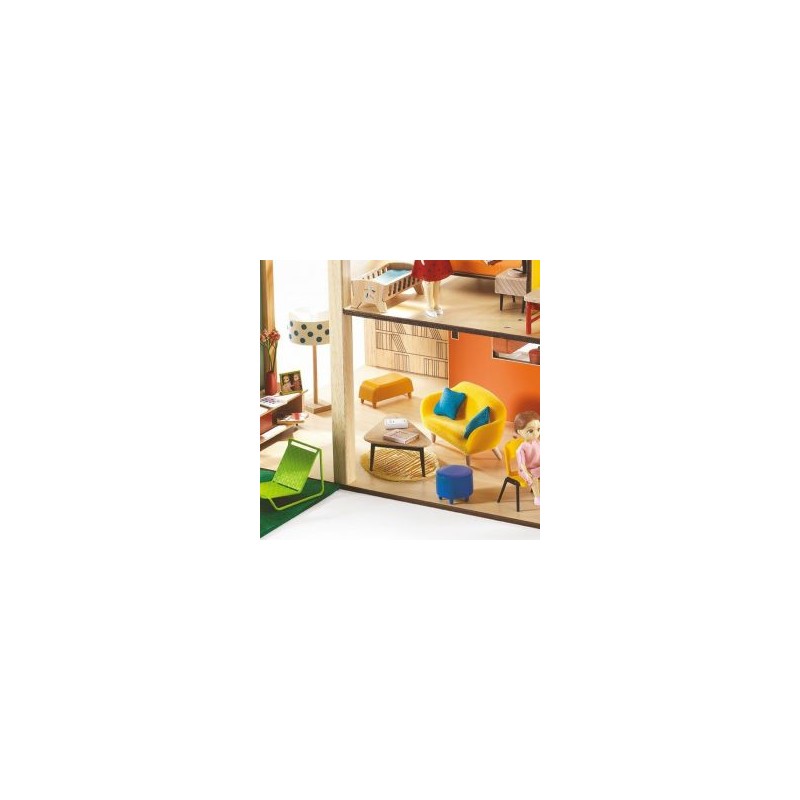  
Salon
The children will have fun composing their interior with the furniture of this dollhouse living room.

Thanks to the different dollhouse furniture, Djeco offers us a very nice range of furniture and decorative objects for dollhouse, designed and manufactured with talent.
Free delivery for orders above 50 euro in Belgium
Secure order & payment
Sofa dimensions: 102 (length) x 36 (depth) x 55 (height) mm
Seat height of the sofa: 26 mm
Dimensions of the coffee table: 85 (length) x 50 (depth) x 32 (height) mm
Dimensions of the luminaire: 50 (diameter) x 97 (height) mm
Materials: wood and plastic.
Contents: 9 pcs., 1 coffee table, 1 sofa, 1 floor lamp, 1 footstool, 1 carpet + decoration accessories.
Age: from 4 years old.
4 other products in the same category: